Transform your relationship with money. Did you know there are money archetypes that are creating your actions, habits, and experiences with money? Hear how a financial planner saw that money was more than the numbers and became a behavioral money coach.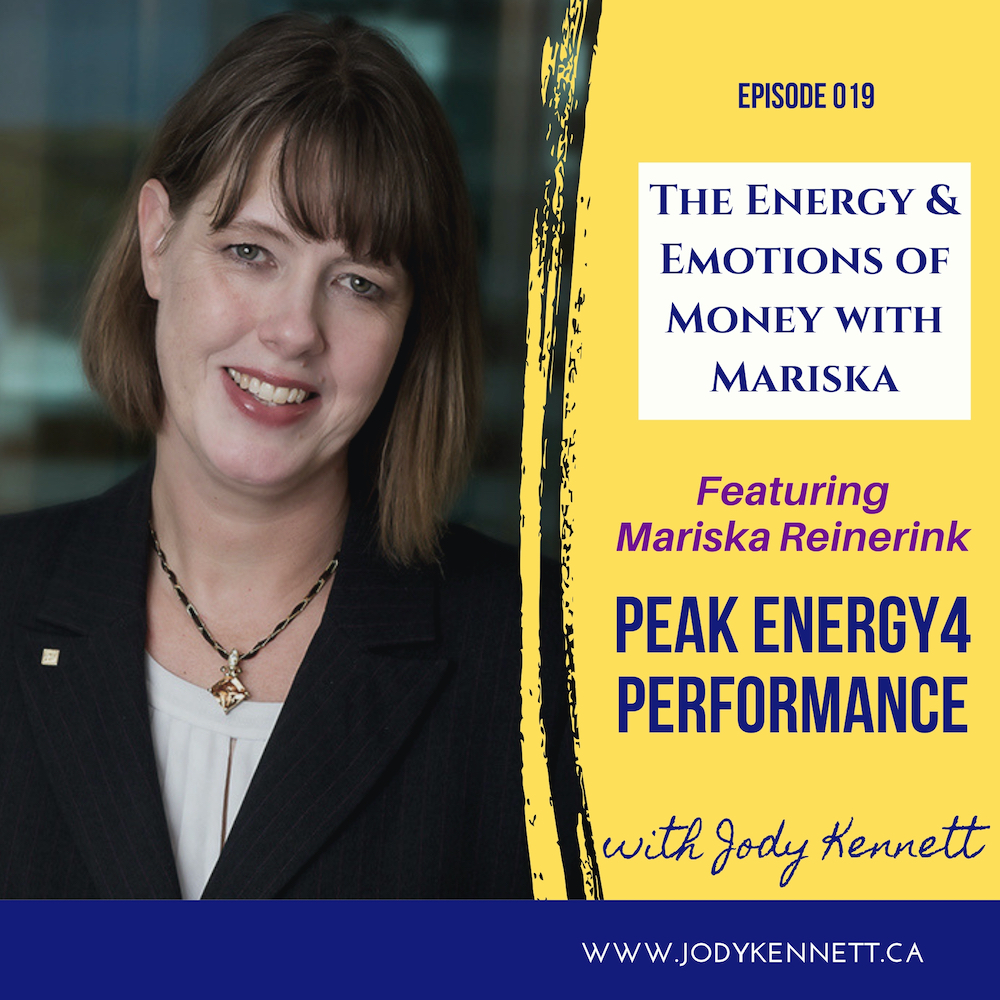 By Jody Kennett on Peak Energy 4 Performance: https://jodykennett.ca/how-to-improve-your-relationship-with-money/
ITunes: www.jodykennett.ca/itunes
Stitcher: www.jodykennett.ca/stitcher
Mariska is a holistic money coach who shares insights, tips, and action steps we can take to change our behavior with money. She shares that money is still taboo and we need to have more money conversations.
You will learn how there are many emotions around money and that we each have a money story. Find out how our emotions and beliefs impact the flow of money.
Hear how we may be more disconnected than ever from our money with not using cash and being all digital and steps you could take to reconnect to your money and decrease or prevent debt.
We even ask Mariska what people can do if they want to bring more money into their life. This is a money conversation to set you up for a better relationship with your money.
She will also touch on how we are letting our expenses have power over us and how to take our power back.
There is a money quiz you can take to get you started and find out what money archetypes you are operating from. Click here to take the test.